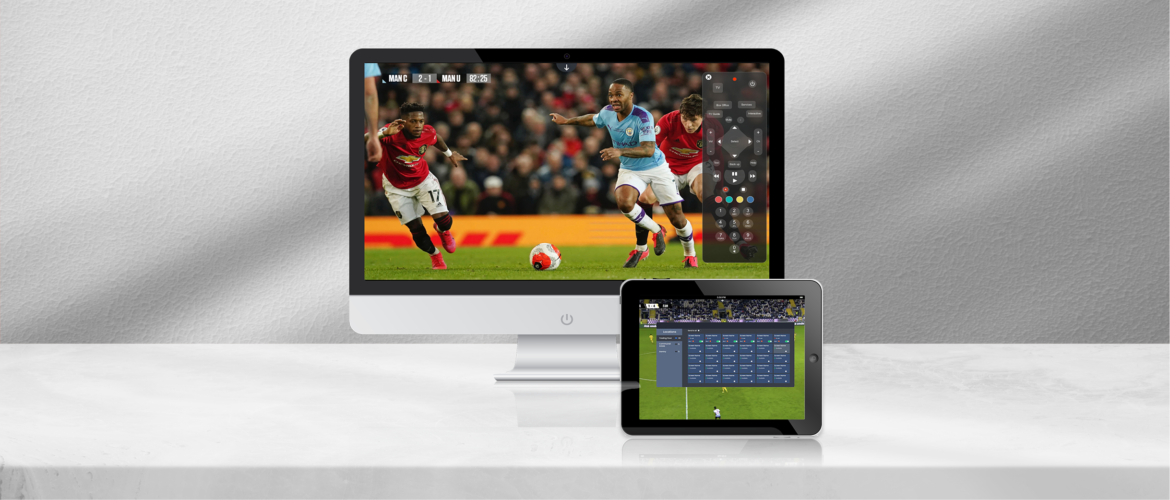 Sporting Solutions
PROJECT
Sporting solutions required a complete IP video delivery and hosting solution to support their internal investment within their trading offices in the UK. Utilising iGame Media's revolutionary OTTPlatform – which has been developed to meet the growing needs of the global trading floors – has allowed Sporting Solutions to realise their objectives.
RESULT
A view was taken that having a linear and cumbersome AV (Audio/Video) infrastructure is a regressive and non-progressive step. Having consulted with iGameMedia about the potential of remotely hosting and managing their existing AV infrastructure – digitising it and providing a highly scalable future-proof IP solution met their needs.
Our proposal firstly provided licenced access to our OTT platform, but with the following customised enhancements specific to Sporting Solutions:
iGameMedia to host and manage 10 set-top boxes and to transcode the output of each box into a high-res 8Mb H.264 real-time stream with a delay no greater than 700ms.
Provide Sporting Solutions with the ability to control each of these boxes remotely via our intuitive OTT software.
Provide technical means whereby all of the above content is made available on the TVs and Gantry screens in Sporting Solutions offices.
Enable authorised Sporting Solutions users to access the service via VPN to enable home working.
---
FACTS & FIGURES
50+ CLIENTS | 4,500+ USERS | 70,000+ LIVE EVENTS
---